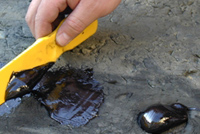 Conveyor Belt & Rubber Repair Resin Kits

The quick, easy, cost-effective solution to damaged conveyor belting.
Eli-Flex is a two-part polyurethane resin formulated to affect quick and easy repairs to damaged conveyor belting and other rubber components.
Sets in 1 hour
Easy to use twin pack mixing & application system
High tear & impact-resistance
Good wear & abrasion-resistance
Flame retardant
No special tools or skills required
Cures to 70 shore A
Our rubber repair resin can be used on all types of rubber and PVC belts. It is suitable for repairing holes, tears, splits, rips, gouges, missing filler strips, worn patches, clip joint / fastener sealing, edge repairs, re-building cleats, chevrons and sidewalls, worn drum lagging, roller coatings and friction linings.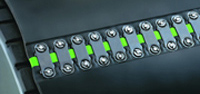 MATO Heavy Duty Belt Lacing Systems - The MATO Safety System U30 is extremely effective when installed in high strength belts where safety and reliability is essential. The main applications are:
Coal Mining
Ore Mining
Gravel Pits and Quarries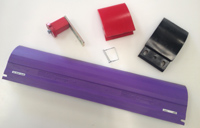 Full Scorpio Product Range
Polyurethane Scrapers made to suit your needs
Other brands of belt cleaners and accessories available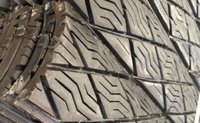 Weld on pulley lagging
Slide-Lag traction pads are a unique and proven method of increasing conveyor and elevator performance. Designed for direct application to the drive pulley, this product can transform any belt system into a high-performance, low-maintenance operation. In addition to increasing the traction between the belt and pulley, it protects the pulley face and belt cover from damage and provides a self-cleaning action to prevent material build-up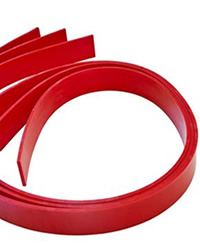 Polyurethane Strips

Ideal for Belt Scrapers, Skirting or Sealing Feed Points to keep material on the conveyor belt, reduce material spillage and dust.

Abrasion resistant
Resists cuts and tears
Impact resistant
Longer life
Reduce noise
Less maintenance
Easy installation
Spec: 90 Shore A +/-5A
Sizes available from stock – 100mm x 10mm x 4M Red, 150mm x 10mm x 4M Red, 200mm x 10mm x 4M Red and 150mm x 15mm x 2M Yellow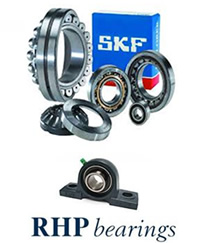 Bearings

We stock a selection of Self Lube Bearings including, Pillow Block, Plummer Block and Screen Bearings Brands include RHP and SKF.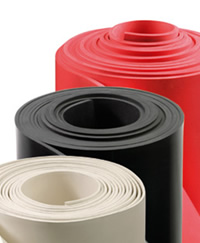 Rubber Sheeting

We can supply various Rubber Sheeting including Black Abrasion Resistant, Red Shot Blast Rubber, Electrical Safety Matting, Dust Encapsulation, Heat Resistant Silicone sheeting, Diamond Lagging and Hanging Rubber with ply.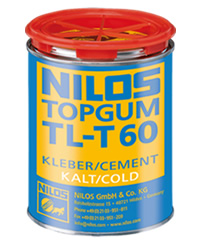 Cold Cement - TOPGUM TL-T60

Cold cement for repair of fabric and steel cord conveyor belts and splicing of fabric conveyor belts.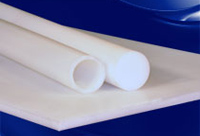 TIVAR 1000 sets the standard for engineered polymers with a unique combination of wear and corrosion resistance, low friction surface and impact strength
TIVAR 1000 is resistant to chemical attack and moisture absorption, and retains key physical properties to -30°C
Reduces noise
6mm, 10mm, 15mm and 20mm thick sheets all stocked
Sheets size 3050mm x 1220mm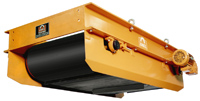 Recover ferrous and non-ferrous metals from recycled materials Improves product purity but protects machinery from damage and downtime as well.

Suspended Overband Magnets - Permanent and Electro Magnets are suspended over conveyor belts to automatically remove ferrous metals from the product stream.